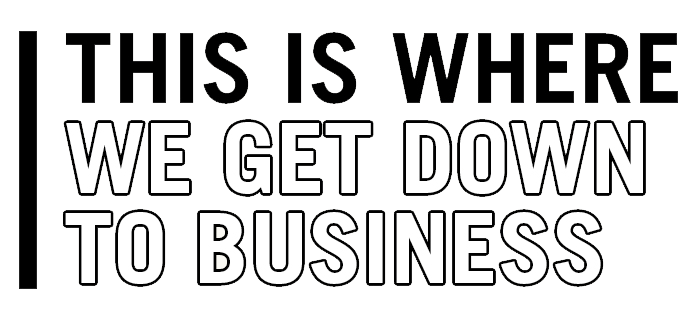 For over 100 years, our focus has been providing our students with a strong business core coupled with a variety of relevant electives to guide them in becoming the business leaders of the future. We pride ourselves in having strong academically credentialed faculty who have real-world experience to bring to the classroom. Our broad array of undergraduate and graduate degree programs give our students the ability to choose a discipline they are passionate about. In addition to on campus programs, we offer a variety of online business and management degrees for students looking for more flexibility.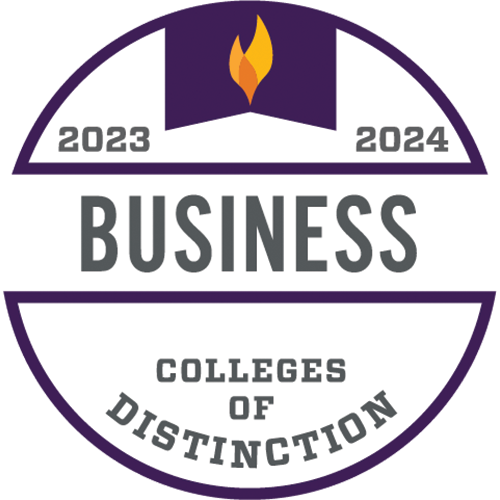 Through our many connections and partnerships, our students are also able to develop real-world experiences through our experiential learning and internship opportunities, including our VITA Tax Clinic, student managed investment fund, DECA consulting business, and our annual sport management golf fundraiser.
We're here to provide you REAL EXPERIENCE so you can achieve REAL SUCCESS!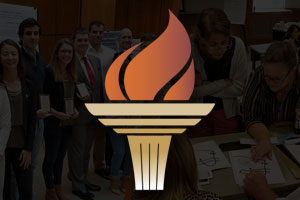 John W. Hammond Institute for Free Enterprise
Founded in 2013, The John W. Hammond Institute for Free Enterprise is a research and education center that examines market-oriented approaches to economic and social issues.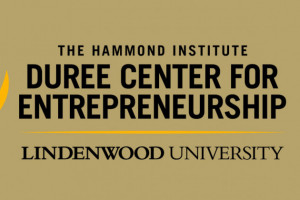 Duree Center for Entrepreneurship (DCE)
The Duree Center for Entrepreneurship (DCE) at Lindenwood University is a catalyst for growing the regional entrepreneurial ecosystem through programs, services, and events.
Letter from the Dean
Thank you for your interest in the Robert W. Plaster College of Business and Entrepreneurship at Lindenwood University. We are proud to offer a fundamentally strong business education that offers students the opportunity to learn inside and outside of the classroom. Students will achieve real experience and real success through opportunities for experiential learning in their classes and through internship opportunities.

The Plaster College of Business and Entrepreneurship offers opportunities for specialization in twelve separate business fields. The flexibility of both the graduate and undergraduate programs also offer students the opportunity to seek credentials in multiple emphasis areas. In addition to our wide range of degree and emphasis options, the school also distinguishes itself in numerous other ways:

Credentialed faculty with real world experience. We recruit professors who bring both academic and professional achievement to the classroom. As a result, the majority of our 30 full-time faculty members have a doctoral degree in specialty fields—and significant, first-hand experience in the business world.
Strong entrepreneurial emphasis. We believe that all successful businesses must be entrepreneurial. As a result, a significant portion of our curricula is devoted to the entrepreneurial mindset.
Extensive faculty-student interaction. We think the effectiveness of education is directly dependent on the quantity and quality of time our students spend with their professors. For that reason all of our classes are small to promote active student participation and experiential learning opportunities.
Early student contact with the business world. We want our students to develop meaningful contacts with the business leaders of the world before they graduate. We bring in many guest speakers to our classrooms and provide hundreds of internship and mentorship opportunities.

Please feel free to contact me with any questions you might have about the Plaster College of Business and Entrepreneurship. We welcome visitors to our campus and would be happy to provide a tour for you to take a firsthand look.

Sincerely,
Dr. Jennifer Mack
Dean
Mission Statement
Set forth below, the mission of the ACBSP accredited Plaster College of Business and Entrepreneurship complements and expands upon the Lindenwood University mission statement. In furtherance of the University's mission, the Plaster College of Business and Entrepreneurship is committed to

Providing a comprehensive core curriculum of business subjects.
Instilling a strong and enduring sense of ethical business practices.
Providing theoretical tools and analytical skills for lifelong use.
Developing the student's communication and presentation skills.
Offering major fields of study to equip students for specialized careers.
Providing opportunities to supplement classroom education with real world experience.
Expanding the student's geographical and cultural horizons for success in an increasingly global economy.
Instilling the entrepreneurial model as an essential component of American free enterprise.
Fostering the scholarship of teaching, application, integration, and discovery among its students and faculty.